Ecosystem Android
Published on October 28th, 2012 | by Kyith
23
INO One Android Non-Camera Phone Ultimate Guide
This guide reviews the performance and quality of a non camera android phone as well as how to root and unroot the INO One.
Sections covered in this article
My Review
List of ROM releases
Battery Life optimizations
Rooting and Unrooting
Tips and Trcks
Consumers working in secure establishments such as military camps, security sensitive companies around the world have not enjoyed the great users experience of the smartphone revolution brought about by iPhone, Android and Windows Phone 7. They have to use $50 non camera phones that last forever (they last 1 week! when is the last time you have a phone that last that long) but do not add much productive value.
I talked about this in the past, and since then Singapore military have relaxed the rules to allow camera phones to be brought into camp but only at certain green zones such as canteens and bunks.
Even then there are still downsides.
Not all camps allow this arrangement
It is more productive to be able to check your calls, messages and calendar wherever you are instead of your device locked in bunk or locker.
You can circumvent that by using a multi-SIM plan and pairing it with a non camera phone. A plan such as that is expensive (additional $10 for most telcos)
It is with this that non camera phones with the latest smartphone operating systems such as IOS, Android and Windows Phone are here to stay.
In this article, I will talk about my review of a Singapore designed non camera Android Ice Cream Sandwich INO One phone:
its performance, build quality
what are the positives and negatives
resources to root it,
common problems and how they can be circumvent it
how to save its battery life
I will be building on to this article, so be sure to check back here or better yet follow my blog by liking it on Facebook, or follow me via RSS.
Non camera Android phones
Non camera android phones are getting popular.
We have the Huawei Honor that is available at SGD $380. It has a lot of good points
Good battery life. My friend's can last for 2 days. Then again he doesn't do much with it
Android Gingerbread. Gingerbread is an advantage because its stable and less battery draining as the newer Android OS Ice Cream Sandwich and Jelly Bean. If battery is what you are targeting at, Honor is doing that well
4 Inch Screen, 1.4Ghz Snapdragon, 512MB ram, 1Gb apps storage, 4GB internal SD card storage. Those are really good specs. The most important specs being 4 inch screen and 512 MB ram. You really need enough ram for smooth running
Good build quality
The bad points
There is a camera hole in the phone. As far as military camps, they will need a security sticker endorsement to bring into camp. You can only get it if you are working in the establishment. If you are a visitor, tough luck
There are still kinks with the current ICS ROMs, this happens with most ROMs
Still it's a pretty good trade off. The specification of the Honor can be seen here and what the users are tweaks to the phone here.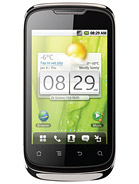 There is another Huawei non camera phone call Huawei Sonic. This is an entry level phone and you can buy it non contract for around SGD $200.
There are more bad points then good points.
Good points
For $200 non contract I think the price is reasonable.
It is an android operating system, which means that you can get access to many apps compare to HTC Touch non camera which is on windows mobile where the developer community is dwindling
You can OTT message (Whats App, Facebook Message), socialize (Path, G+, Facebook) with your friends, check up bus times and location.
Surf the web in a good browser for those things you cannot find in Google Play store
Bad points
160 MB storage area for your apps! That is a real limiting factor. My keyboard on my current android consumes 32MB alone. My friend, who has this can only install a very limited amount of application
Low pixel density
CPU is 600Mhz. This to me is OK since I have used the first generation HTC Magic on 528Mhz and it is usable. Do note that most application can run pretty ok below 500Mhz
The major bug bear is the small storage area for applications. If you can get round that, perhaps you can purchase a second hand model for in camp training at $170. I think it's a pretty good deal.
INO Mobile
We got news recently that INO Mobile, a Singapore based company that makes exotic phones catering to the aged folks are making a non camera android phone.
If you are a fan of their big number phones, you can get one cheaply at some of the Ah Beng shops in Singapore.
The first thought whenever a small company like this does a smartphone is that you would expect it to suck a lot. It will fall short of your requirements. Well I thought of the same thing.
Further more, the main problem with small companies is that they use lower grade or lower quality components.
Grade – same functionality but lower specifications. E.g. 3.5 inch screen versus 4 inch screen.
Quality – same specifications but different acceptable level. E.g. 4 inch screen manufacture by Japan or China LCD. The former is likely to have more stringent quality control versus the latter.
With that, I never thought of considering this phone until you see the package they try to sell to you.
INO One Android Phone
Here is someone (not me) making a review of the phone:
The specification of this phone can take your breath away. It is basically what a non fussy user can ever hope for in a smartphone.
Full specification can be found in the link here.
Those are some seriously acceptable specifications
1 GHz Cortex A9 single core is pretty much similar specs to what those China tablets are using and close to the original Samsung Galaxy Tab's implementation. Though of course I would expect the grade of Samsung's to be much higher than this
INO one have upgraded the latest batch to Ice Cream Sandwich. While I feel Ice Cream Sandwich looks better and have more functionality, the batter life of Gingerbread will be better
The INO One is likely build on MediaTek's MT6575 chipset platform, which is targeting at sub $200 level phones to deliver optimum performance. Its got support for qHD (960 by 540) high resolution displays, 720p video playback.
The specifications can be found here at MediaTek's MT6575 page.
The 4 inch screen provides adequate affordance for most smartphone applications without looking small.
Its got all the communication means you need

Dedicated GPS
Bluetooth
WIFI
FM Radio

The internals are good

1GHz CPU can run most of the business applications and the social applications
750 MB Internal App Storage. While not as much as my Samsung Galaxy S2 and tad less than the Huawei Honor which as 1GB, this provides more than enough to install numerous applications. If you make use of the Move to SD function on most applications, you can install even more apps.
2 GB Internal SD Card Storage. Its not 8GB but I believe if you optimize it you can put a fair amount of stuff on it.
Micro SD card slot. This enables you to expand your data storage capacity up to 32 GB.
512MB RAM. Ram is very important. Too little and your memory intensive Apps will not run smoothly. INO One have more than adequate.

Dual Sim card slots. I am one that do not appreciate this but my friends rave about this option. What you will be able to do is to put in two different SIM with two different mobile plans. So you can have one for voice the other mobile data. It will be great if one telecom operator have a better reception in a certain area while another is weak, you will be able to leverage on having two different plans.
1450 mAh battery. This battery is modest at best. Definitely it poses a problem when you have an intensive operating system such as Ice Cream Sandwich
Pricing and Package
The price they are selling this package is SGD $268 without any contract. The package includes a cheap screen protector, 8 GB micro SD card, a USB charging cable and an earphone.
I thought that is as cheap a package you can get. A SGD $40 telecom plan is worth nearly $350. This phone is selling below that meaning this would be a zero dollar phone.
Selling off your phone from recontract
If you need a phone like this, one strategy is to recontract with your telecom company, buy a high end iPhone 5 or Android phone, and then sell off the phone to fund this iNo ONE you really need, and keep the cash.
The price of phones fall pretty fast with the way these telecom come up with new models. Only the IPhone hold value better.
You can also use this phone if you want as a weekend phone or pass it to a loved one if you feel like it.
The physical set
The set comes in a now standard iPhone style size box. You can see most of the components are pretty low grade and low quality.
This includes the screen protector, charger, usb cable and probably the battery.
If you can purchase an extra battery for SGD $15 its not going to be pretty high grade.
The first thing you will notice about the INO ONE is that it is damn heavy. It is 50% heavier than my Galaxy S2.
Yet, I like the weight because at least it doesn't feel overly heavy to make you hate it but heavy enough to feel sturdy in your hands.
There are only three hardware buttons, the volume up and down and power. They look very functional but not rounded. It gives you the feeling that one day these buttons may be pulled out of position if you are not careful.
The overall feel is that it doesn't feel cheap.
Quality Control Issues
We have a feeling iNO Mobile rushed out these initial sets. We have seen in the official hardwarezone forum topic that many have faced quality issues with the physical sets.
A friend's set will continuously restart
My set a portion of the edge looks to be opening up
Restarting problems
These are all to be expected from a small company that focus on the bottom line and do not have adequate quality control.
I have to return my set and iNo Mobile changed another set for me. I spoke to them and they acknowledge the quality issues which is why they can readily change another set.
I am just afraid I would get another lemon.
In my opinion, the good thing about buying from Samsung, HTC or even ZTE and Huawei is that their quality assurance and control would have eliminate a lot of these hardware issues.
We do want to get our hands on these phones fast which is why sometimes we have to lived with these problems.
At times you have to acknowledge the low price you pay currently do not include a comprehensive quality management plan.
Touch sensitive hard buttons
There are three touch sensitive hard buttons, the Back, Home and Menu button.
They are pretty ok, but the problem with them is that their layout is totally awkward.
We usually see the Back button at the right most side, and that is where we are most accustom to, with the menu to the left of the home button. It is not something I will find it hard to relearn.
SIM card slots, SD card slots and battery
Here is how its core components are situated
Overall, if you didn't get a lemon, it is pretty competent. I am just not sure how long this hardware is going to last us.
The software
iNO ONE comes with an Android 4 Ice Cream Sandwich. This is a rather resource intensive ROM, one which I was hoping they still have a Gingerbread ROM, which is much more resource friendly and less buggy.
Make no mistake there are many kinks in this ROM, from the hardwarezone forum topic, you can see many complaints.
Stock ROM
The ROM provided is a stock ICS ROM. There are no fancy Touch WIZ, HTC Launchers to content with.
A lot of folks like this. So do I.
iNO ONE comes with all the default Google Apps, which surprised me as I thought since it's a non camera phone, it is not compliant to Google's standards, they will not allow these proprietary Apps to be installed.
This ROM comes with
Google Play
Google Map
Google Calendar
Gmail
Google Play Movie
Google Play Music
Google Latitude
Google Street View
Smooth operation
In terms of navigation within the ROM, it is pretty smooth. I don't face some performance issues that I have to live with.
If you want to push it, it is that sometimes when you press the home button, there is a slight jerk.
List of ROM releases
Currently, there are no downloadable ROM release from iNO, but I will update this list where possible.
So be sure to tune in over here.
Volume of speaker playback and general sound quality
The volume for voice conversation, key sounds, music listening is very crisp and clear.
The headphone music playback is also acceptable. I tried a few different genres of music on my Grado 60 headphone and they all sound good.
Battery Life
The battery life of the current ICS iNO ROM leaves much to be desired. A lot seem to stem from the battery statistics not being calibrated well.
The best solution seem to be clearing the battery statistics and reinitializing them, but you would have to ROOT your phone in order to do that.
Without ROOTing it, I was able to get 8-10 hours depending on my usage, which includes:
WIFI and mobile communication set to GPRS
Music listening
Chrome browser surfing
Reading RSS feeds on Google Reader
What's App and Facebook Messaging
Planning on my DGT-GTD to do list
With ROOTing, My friend was able to get 15 hours of normal usage and standby. Of course you will have to do some optimization that makes use of the ROOTed phone
In a section below I will cover some of the tweaks that can improve the battery life of the iNO One.
Battery Life Optimization
It seems that as more and more features are added to each iteration of Android, one thing that becomes more detrimental is the battery life.
Why the battery life is so short can be broken down into a few reasons:
ROM package provided by manufacturers are not optimized to fix certain battery draining processes. To fix this, user will have to find ways to reconfigure them, often requiring the user to ROOT the device. In other cases, the user will have to find third party applications to resolve the problems
Android Applications that are battery draining. A poorly coded process within the application can sometimes cause memory leaks, or iterations that require prolong CPU processing or data access, which drains battery life
Users high usage of applications that are resource intensive
iNO One have provided a guide to maximum battery life for their iNO ONE. I would urge users to read this (guide here)
Monitoring Misbehaving Apps and Processes
Sometimes troubleshooting no 1 and 2 above is difficult, it is a consistent monitoring process.
XDA developer have come up with a splendid app call Better Battery Stats to help debug such issues.
You can support and download the app from the Android Play store or download for FREE at XDA developer [here].
This app provides you filters to profile your phone while it is charging, unplugged, after booting.
It enables to see how long your phone spends in Deep Sleep or Awake. If your phone is spending most of the time at night Awake, instead of Deep Sleep, you know there are some processes or Apps that is causing it, thereby draining more battery in the process.
You will be able to see in detail which are the processes that are hogging more than satisfactory, after which you can slightly tweak the configurations, or to delete the application all together.
Wakelocks are further explained [here @ XDA]. Some processes are necessary to interrupt you such as prompt notifications, but they can sometimes misbehave and stop your phones form going into deep sleep.
Battery Calibration
Most of the time, the battery are not calibrated to the battery monitoring meters of the iNO ONE ROM. To do that iNO One have a tip for calibration.
Perform battery calibration for new batteries and subsequently once every quarter. Charge the battery to 100% and discharge it to around 3%. Then charge it fully again.

Do this for 2 more iterations

This is called a jump charge (DO NOT DO THIS ALL THE TIME)
The phone knows what your doing and it should re-calibrate any phone.
For ROOT users, you can try this application which is a fuss free way of calibrating your battery. [Battery Calibration @ Play]
Disable LED Notification in Apps / LEDS Wavelock hog
If you make use of Better Battery Stats, you will observe a high LEDS Wavelock that keeps growing and growing. In the above screen capture, this Wakelock actually hogs up 42 min when the set has run for 59 min in this time!
And for UNROOTed phones, think that your CPU is on performance mode, which means that everytime it processes the CPU get jacked up to 1000Mhz.
The culprit of this is that some of the third party applications have preset LED notification. The INO ONE do not have a LED, and the OS does not handle this properly.
So what happens is that every time you received a What's APP or Facebook Messenger message, the app polls the device to light up the LED, but the phone didn't give an acknowledgement.
To fix this:
Turn off all applications' LED notification.
In What's App for example, Ensure the Light setting in both is set to None
In Facebook Messenger, ensure that Light is unchecked
To clear current LEDS Wavelock as observed in Better Battery Management, carry out the following steps:
Enable Airplane mode on your INO ONE
Shutdown the INO ONE
Pull out the battery for 10 secs
Put back the battery and switch it on
This will resolve the issue until the phone received led notification
Optimize CPU clock speed for ROOT users
ROOT users can purchase [SetCPU on the Google Play] to optimize the clock speed. It cost SGD $2.45.
What happens is the INO ONE default setting is set to Performance, where any processing will rev up the phone to 1000MHz. This is not needed for all processes, and if you add this up with the Wavelock hog that I mentioned before, this becomes a drain.
To fix this: Set the setting to ondemand, which will vary the speed between 166MHz,250MHz, 500MHZ and 1001MHz.
Now there is a free app call Antutu CPU on the market but when I try it, it resulted in my set auto reboot twice in a short span.
Another one is [No-frills CPU Control].I have not tried this one but you guys can try since its free.
ondemand makes fast switches between CPU speeds and different CPU governor applications like this have different behavior on your phone.
This is what I do and it worked for me, but if you are a risk taker, you may venture to try  this.
Battery care 101
You can read more about batteries here.
Charge your batteries frequently. Do not let it fall below 15% too often.
As to the question, you can not overcharge your battery as long as you use an approved charger, you don't attempt to bypass factory designed safeguards, and your phone's battery meter is kept in sync with the battery's true capacity.

The charging circuitry monitors the battery's voltage and rate of current being drawn while charging and makes an intelligent determination as to when the battery had reached full charge at which point it terminates the charging. It then monitors the voltage and as the battery slowly self-discharges, once the voltage drops to about 90% of rated capacity, it resumes charge and tops it off again.

Since Lithium Ion batteries can not withstand constant charging, not even a trickle charge once they have reached maximum safe voltage, the charger is required to interrupt the charging process. This is true of ALL phones that use Lithium based batteries. The concern for constant charging causing batteries to suffer comes from Nickel Cadmium batteries, and to a lesser extent Nickel-Metal Hydride batteries.
the INO One uses Lithium Ion batteries. Extreme temperatures will damage the batteries.
Calculation of how long it takes to charge the 1450mAh batteries
By calculation it takes 3.5 hours to charge the iNO One with our iNO One detachable charger.  It is due to the low amperage of only 500mA.

Charge time = battery capacity / charge current * 1.2 (unit:hrs)
Time taken to charge battery = 1460maH/500mA * 1.2 = 3.5 hrs !

To shorten the time to charge, you can purchase microUSB chargers that have higher amperage ( e.g. amperage of 1A), these will take about 1 hr 45 mins to charge.
- INO Mobile site
ROOT and UNROOT of iNO ONE
ROOT solution provided by iNO
Update 2012 Oct 27: I got to know that iNO Mobile will be providing their rooting solution. If you follow their solution, you will still be covered under warranty.
Currently I still do not have the solution. Be sure to tune in here for the updated solution.
ROOT and UNROOT by third party
WARNING!
ROOTING have the possibility of rendering your device unusable. Unsanctioned ROOTING instructions NOT provided by iNO Mobile will void your warranty.
We do not take any responsibilities of your actions if your phone is bricked.
Understand the above before carrying out the steps below!
Instructions to Third Party Rooting
Before you start rooting, download Root Checker by joeykrim from the [Google Play Store]. This will verify whether your phone is rooted properly. Running the App when you are not rooted you should see the above screen capture.
1. Unzipped the rooting package (7z) into a directory on your Windows computer .Follow the ROOTING instructions on "Rooting and Unrooting Instructions.txt"
[Link to Root and Unroot Package >>]
2. On your iNO ONE, Go to Settings App > Developer.
Check USB Debugging.
3. Now connect your phone to your windows PC using a USB cable.
4. Your windows system will prompt to install new device. If your system is Windows 7 it will inform you that they cannot find a generic device driver.
Go to Device Manager by pressing Win Key + Break/Pause Key > Device Manager. You should see a MT65XX Android Phone
Right Click on it and select Update Driver Software.
5. Select Browse my computer for driver software
6. Use Browse to Navigate to the path where your "river_MT65xx_Android_ZTE_v821" folder is found.
Ensure Include subfolders is checked. Click Next.
It should successfully find the right drivers and follow on screen instructions to install.
You should see the Android Composite ADB Interface installed.
7. Navigate to the "ROOT and UNROOT" folder in windows. Doubleclick on "RunMe.bat" to start the batch file to start rooting.
8. Select Option (1) and Enter
9 If your pc is successful in negotiating with the iNO ONE you should see a Full restore menu on your phone. Click on "Restore my data"
On your pc, you should see a bunch of things.
After a certain section, the software will reboot your phone once.
Then after copying more files, it will reboot your phone again. If your phone do not reboot, you can reboot on your own.
10. You should now see a "SuperSU" icon in your application tray on your phone.
11. Using Root Checker you can verify that your phone has root access.
FINISH
Instructions to Third Party Unrooting
The following are steps to unroot your device if you have root with the third party rooting process above. Do not perform this steps if you use another way of rooting!
1. Navigate to the "ROOT and UNROOT" folder in windows. Doubleclick on "RunMe.bat" to start the batch file to start rooting.
2. Select option ( x ) and press Enter key. Click y to start
3. Reboot your phone.
You should observe that the "Super SU" app is gone.
Some Tips and Tricks
Disabling the sound during starting up and shutting down iNO ONE – ROOTED Phone
The boot up and shutdown music can get pretty irritating. Courtesy of feitz from the hardwarezone forum here is the solution:
Use a software like ROOT explorer to browse to  "/system/media/". You will see bootaudio.mp3 and shutaudio.mp3.
Rename these two files to disable it. A good example will be booaudio.mp3.disabled.
Rename the files if you want them to play again.
Disabling the animation during start up and shut downin iNO ONE – ROOTED Phone
Some would like to take it further to disable the animation. IMO it is not advisable. This screen grabs your attention for a certain reason. Anyway the boot and down process is not really very long.
To do this:
Use a software like ROOT explorer to browse to  "/system/media/". You will see bootanimation.zip and shutanimation.zip.
Rename them to bootanimation.zip.disabled and vice versa to reenable them
 Disable Quick Boot
The first thing that hits you is that this phone boots fast. I wonder why is that. It turns out that there is this Quick Boot option turned on.
To reboot normally:
Go to Settings > Accessibility.
Uncheck Quick Boot
Swapping the position of Menu and Back hard keys – ROOTED Phone
This can be a pain in the ass for many folks. And if your phone is rooted there is a way to  switch them around.
To do that:
You will need a rooted INO and ES Explorer which you can download from Google Play for free
1. Run ES File Explorer
2. Browse to /system/usr/keylayout/
3. tap and hold on mtk-tpd.kl
4. Open As > Text > ES text editor
5. Swap BACK and MENU
The original is as such

key 158 BACK VIRTUAL

key 139 MENU VIRTUAL

key 217 SEARCH VIRTUAL

key 102 HOME VIRTUAL

Once swapped, the result will be

key 158 MENU VIRTUAL

key 139 BACK VIRTUAL

key 217 SEARCH VIRTUAL

key 102 HOME VIRTUAL
6. Save and exit
7. Reboot your device. They are switched around.
You may need to provide write permission to this file so that you can amend it.
Taking Screen Capture with the INO ONE
Screen captures are part and parcel of sharing.
Pressing Power Button and Volume Down Button together takes the screen capture.
A tip is to pair this together with Dropbox's camera upload function. When you take a screen capture the photo will be upload to your dropbox at your desktop so that you can do anything you want with it.
Solving the Faulty Dictionary issue – ROOTED Phone
Symptom: When you are typing with your Android Keyboard you will notice that even though you have entered a valid word, the text box still show it as an error
Cause: The reason is that a Latin Language pack is missing from the Stock ROM
To fix this:
1. Download this LatinIME.apk [Link here>>]
2. Using a file explorer that can see your root directory, copy this LatinIME.apk to /system/app directory
You need to make sure the file has permission to be copy there.
This should solve the problem.
Enabling your phone to select photos from Gallery
Symptom: You would notice that when you try to select a photo for your Whatsapp profile, they wouldn't let you add.
Cause: There is no camera app, thus there are no default triggers to the Gallery App
Solution: Install a camera app from Google Play. Or best yet install a very small app call [Fake Camera] (small since you cannot take photos in the first place, why download an app that takes up so much space)
End Statement
I tried to compile this as an ultimate resource for people who first get this phone and would like to know more about it and tips and tricks.
This would not be possible if not for the folks at Hardware Zone Forums so would like to give thanks to them.
You can follow their updates and exploits [here]. You can follow iNO Mobile at their facebook page [here].